In Memory
William D Sanders - Class Of 1965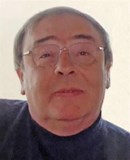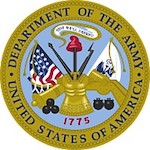 Clay 1965 William D Sanders
Dec. 19, 1947 - Sept. 03, 2017
SOUTH BEND - William "Bill" D. Sanders, age 69, of South Bend, died on Sunday, September 3, 2017 at Wellbrooke of South Bend. Bill was born on December 19, 1947, in Linton, Indiana, to the late William T. and Marguerite (Cook) Sanders. He was a lifetime resident of South Bend. On July 29, 1967, he married Christine "Tina" Kaminski, who survives.
Along with his loving wife of fifty years, Tina Sanders; Bill is also survived by his son, Keith (Stephanie) Sanders and grandchildren, Jett and Riley of Denver, Colorado; sisters-in-law, Barbara Sanders, Rita Sanders, and Judy O'Brien; brothers-in-law, Bill (Dee) Kaminski and James Kaminski; and many nieces and nephews. Bill was preceded in death by his brothers, Carl, Jack and Dale Sanders.
Bill graduated from Clay High School, where he played saxophone in the band. He enjoyed dancing at Turners.
Bill served in the United States Army from 1966-1969 and was stationed in Germany with the air missile defense team during the Vietnam War.
Bill was employed in the food sales industry for most of his career, later as a vendor servicing the various home improvement stores in the area. He was affectionately known to many of his co-workers as "Mr. Turkey" and valued the friendships he made throughout his working career. Bill retired in 2013.
Bill passionately loved his annual Christmas Eve parties and holiday cook-outs. He was a good and kind man and was deeply loved by his wife and family. We will miss him.
There will be no services or visitation. Palmer Funeral Home-Hickey Chapel is assisting and cremation will take place at Southlawn Cremation Services. Family and friends are encouraged to leave their email condolences at www.palmerfuneralhomes.com
Published in South Bend Tribune on Sept. 6, 2017
jmc 6 sep 2017