Reunions 2019
Reunions for 2019
| | | | | | |
| --- | --- | --- | --- | --- | --- |
| Class Year | Event | Date | Contact person | When | Info |
| 1967 | 50th | Aug 3, 2019 | Pattie Gates | In 0 Days | X |
| 1977 | 42nd | July 20, 2019 | Mike Dincolo | In 0 Days | X |
| 1979 | 40th | June 29, 2019 | Kirsten Amussen | In 0 Days | X |
| 1969 | 50th | July 20, 2019 | Doug Dilts | In 0 Days | X |
---
The Washington Clay/Clay All-Class Reunion
will be Saturday, August 3, 2019.
Place: Mishawaka FOP
Time: 7:00-10:00.
Price: $10 per person.
Pictures will be taken of each class.
Please RSVP to: clayallclass@gmail.com.
Please provide names (including maiden), and class year for each attendee.
Hope you can make it!
---
---
While attending our 40th class reunion last summer, everyone was having such a delightful time that discussion got started about not waiting 5 years before we got together again. An idea was hatched to hold a birthday party/reunion in 2019 since most of us will be turning 60 that year.
I'm happy to announce that this event is scheduled for Saturday, July 20, 2019 at the lengendary Coach's Sports Bar & Grille in South Bend. I have rented out the bar for the entire evening, beginning at 6:00pm and ending at 2:00am. Final details are still being worked out, but I figured the more advance notice, the better.
In addition to the Saturday evening event at Coach's, the planning committee is working on adding events on Friday evening, Saturday during the day and Sunday. If you have interest in helping pull this together, please reach out to me anytime. Looking forward to seeing everyone next summer if not before!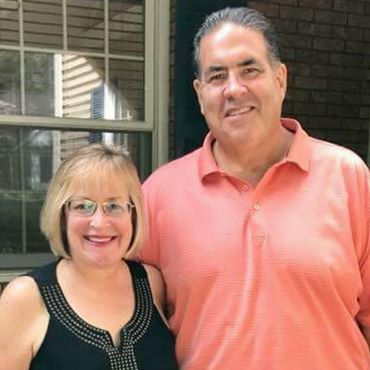 ---
Update 06/24/2019 Class of 1977
Class of 1977 - 60th Birthday Party/Reunion !!! Greetings Colonials! I'm excited and relieved to announce that we have found a solution to having lost Coach's as the venue for our upcoming 60th birthday party/reunion. Our new site is Bar Louie in Mishawaka at University Park Mall. They have a really nice outdoor space that is connected to their large indoor bar area through garage doors that will be open if Mother Nature smiles on us again. There is no cover charge. Everyone will be able set up their own tab, order whatever you'd like from the bar and/or the menu, and enjoy the chance to get together with the most youthful group of 60 year olds on the planet! The arrangements allow you to come and go as you wish. The restaurant has been told that we will start arriving after 6:00 and they are open until 3:00 AM, though I doubt I'll last that long! Because the restaurant is on the east side of the mall, there's is tons of free parking and easy access for Uber or Lyft if that's your desire. If you would be so kind, please click the appropriate box to let us know if you are planning to come, or if you cannot. If any of you would like to receive a copy of our most up to date class roster, simply send me an email. We have several "lost" classmates that I'd love to find so any help in that regard would be great. Otherwise, here's wishing everyone a happy and fun 4th of July. We will look forward to seeing you just a few weeks later on Saturday, July 20th! Mike Dincolo mike.dincolo@att.net (574) 850-3177 Mobile

---

Clay HS 1969 50th reunion to be held July 20, 2019 at the St. Hedwig Memorial Center at 6PM. I'm the lead of the planning committee for the Reunion. There is an announcement being sent next week to classmates. I have the 1966, 1967, 1968 and 1969 yearbooks, but they're in Arizona…I will be bringing them back to South Bend early spring 2019. Cindy Fodness is the person with the contacts and RSVPs will be going to her.
Doug Dilts (602) 697-4790
---
Friday June 28, 2019 - Meet & Greet
Hacienda Mexzican Restaurant 3903 Portage Ave 7-10PM on the Patio
Saturday June 29, 2019 Reunion and Claymate Party
Villa Macri Ristorante 225 Toscana Blvd, Granger 6:30 PM - 8:00 PM Hearty appetizers $20 per person
---