In Memory
Troy Stump - Class Of 2003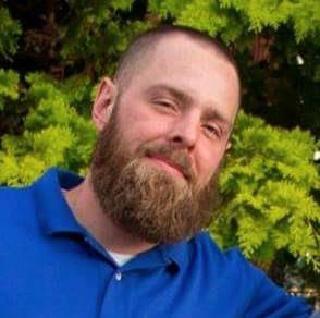 Clay 2003 Troy Stump
April 28, 1982 - Sept. 29, 2016
SOUTH BEND - Troy Stump, 34, residing in South Bend, passed away peacefully in his home on Thursday, September 29, 2016, surrounded by his family and friends. He was born April 28th, 1982 to Lorri Root and Billy Ray Stump, Jr., who survive. He attended Clay High School. He worked as an insulator for the International Association of Heat & Frost Local Union #75.
Troy's love of family and friends ran deep in his sole. If you knew Troy, and he was your friend, you knew beyond a shadow of a doubt that he had your back and you knew what Friendship and Love meant. Nothing was to ever come between family, friends, and himself. Troy was "The Cool Uncle" to niece and friends' children.
Troy had many interests. To say he had "passion" for collecting classic, unique movie, wrestling memorabilia, video game consoles and accessories and a wide range of music that he had a deep personal connection to is an understatement. Troy travelled as far as Texas and Canada and all points in between to attend concerts and celebrity events, never failing to have his V.I.P. Meet and Greet Pass in hand. Troy believed distance had no barriers when it came to going to many events he attended. Not only did he want to meet the stars, Troy had a deep interest in meeting the directors and writers. He was also an avid Detroit Tigers fan.
Troy was preceded in death by his grandparents, Donald Root, Orval Pinckert, and Billy Ray Stump, Sr. In addition to his parents, Bill Stump and Lorri Root, both of South Bend, Troy is survived by his brother, Justin (Consuelo) and niece Chloe Stump of Lafayette; grandparents, Carol Pinckert and Elsie Stump; uncle, Randy (Mona) Root; and aunts, Kim (Don) Simon, Mary (Ron) Cenkush, Kathy Stump, Rose (Tom) Eslinger, and Dee (Bill) Letich; as well as 13 cousins.
Memorial services for Troy will be held at 7:00 pm Tuesday, October 4, 2016 in the Palmer Funeral Home - Hickey Chapel, 17131 Cleveland Road, South Bend. Brother Chuck Wotring will officiate. Friends may visit with the family from 4:00 - 7:00 pm Tuesday in the funeral home prior to services.