In Memory
Sean Mike Henderson - Class Of 1977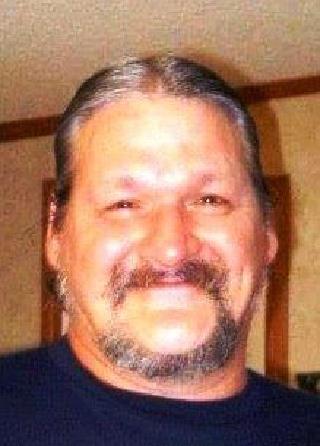 Clay 1977 Sean Mike Henderson
Aug. 13, 1959 - Oct. 24, 2016
MISHAWAKA - Sean "Mike" Henderson, 57, of Mishawaka, IN, passed away at 3:45 a.m. Monday, October 24, 2016 at Hospice House, following a lengthy battle with lung cancer. Sean came into this world fighting and went out fighting.
He was born on August 13, 1959 to Charles B. and Judith A. (Smead) Henderson in South Bend, IN, and was a lifelong area resident.
Sean graduated in 1977 from Clay High School in South Bend. He was formerly employed with Sun Valley Recreational Vehicles in Nappanee, IN, where he worked for five years as an Air Conditioning Technician.
Sean is survived by his mother, Judie (Maynard "Lee") Tamlyn of Elkhart, IN; his father, Charles (Sandra) Henderson of South Bend, IN; sisters, Tracy (Mike) Franks; Lynn Hartzke; Debbie (Chuck) Dougall; Suzi (Todd) Weaver; Maggie Henderson; Jacquie (Michael) Coffel; and Kim Clark ; brothers, James (Kathy) Henderson; John (Marilyn) Henderson; Charles Henderson; Frank (Juanita) Fairchild; Scott (Joyce) Fairchild; Donald "J.R." Fairchild, Jr.; Kent (Dawn) Waggoner; David Henderson; Jeffery Coffel; James Coffel; and Todd (Cynthia) Tamlyn; his "daughter", Rosemary Straub and her three children, Landon, Peyton, and Grayson ; lifelong friends, Donald and Robert Gross; and many beloved nieces & nephews.
He was preceded in death by his dad, Donald Fairchild, Sr.; two sisters, Beth Clark; Terri Franklin; three brothers, Thomas, Dean, and Robert Henderson.
Mike was a talented musician who loved writing music, singing, and playing guitar. He played in the band "Nobody You Know". Mike also enjoyed motorcycles and cars, especially Studebakers. He had a wonderful sense of humor and made everyone smile.
Visitation will be from 9-11 a.m. Thursday, October 27, 2016 at the West Side Church of Christ, 22987 W. Edison Road, South Bend, IN, where a funeral service will follow at 11:00 a.m. Thursday in the church, with Jon McCann officiating. Burial will follow in Mount Pleasant Cemetery.
In lieu of flowers, contributions may be made to Sean's family, c/o Kaniewski Funeral Home, 3545 N. Bendix Drive, South Bend, IN 46628 to help defray funeral expenses; or the Hospice Foundation, Supporting Center for Hospice Care, 501 Comfort Place, Mishawaka, IN 46545.
To send online condolences, please visit www.kaniewski.com.
Funeral Home
Kaniewski Funeral Homes
3545 North Bendix Drive
South Bend, IN 46628
(574) 277-4444 Funeral Home Details
Send Flowers
Published in South Bend Tribune on Oct. 26, 2016