In Memory
David Duane Waller - Class Of 1982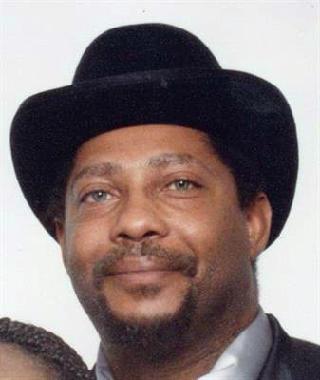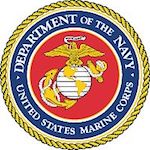 Clay 1982 David Duane Waller
Sept. 8, 1964 - Nov. 15, 2016
NILES - He touched him with his hand and he slept. David Duane Waller I, was born to the union of Calvin D. Waller & Donna H. (Peterson) Waller, Sept. 8, 1964 in Lincoln, NE.
David came to South Bend with his parents in 1966 after his father was discharged from the military. He was educated in the South Bend Community School System. After graduating from Clay High School, he enlisted in the United States Marines Corps. David was shipped to England where he met and eventually married Tina Harris. Two children were born to this union, David Duane Waller II and Danielle Donite Waller. He later married Melinda Faith Murray who preceded him in death. He loved a good laugh and a good conversation. David accepted the Lord as his personal savior in his teenage years. He was interested in the Stephen's Ministry and was ordained three years ago.
David leaves to mourn his memory: his children, David D. Waller, II and Danielle D. Waller; his grandchildren, Maliyah Waller, Matthew Riley, Lexi and Hayven Boyd; his parents, Calvin & Donna Waller; his sister and guardian angel, E'Lisa Waller; his best friend, Scott J. Wilson, fiancé, Babbettte Tyler, his aunt, Martha Muchori, his uncle, Jerry Peterson and a host of cousins, other friends and relatives.
David touched many lives in many positive ways and would give his last to anyone so his parents dubbed him "Uncle Dave". He will truly be missed by all.
Services will be held at 3:00 p.m., on Tuesday, November 22, 2016 at Alford's Mortuary with viewing occurring from 2:00 p.m. to 3:00 p.m. at Alford's Mortuary.
Arrangements entrusted with ALFORD'S MORTUARY.
Visit our website to sign the family guest book and/ or to send the family a condolence at: www.AlfordsmortuaryInc.com.
logo
Funeral Home
Alford's Mortuary
1222 Napier St.
South Bend, IN 46601
574 282-2477 Funeral Home Details
Send Flowers
Published in South Bend Tribune on Nov. 20, 2016
- See more at: http://www.legacy.com/obituaries/southbendtribune/obituary.aspx?n=david-duane-waller&pid=182630198&fhid=8823&eid=sp_ommatch#sthash.npF1sb0H.dpuf