In Memory
Michael S Krueger - Class Of 1963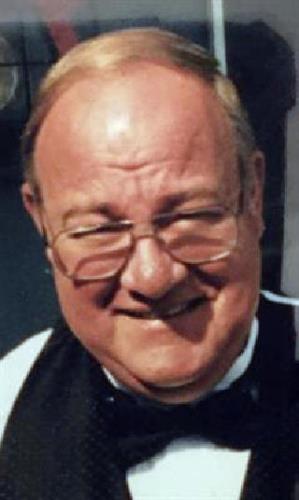 Clay 1963 Michael S Krueger
April 3, 1945 - Dec. 1, 2016
CASSOPOLIS - Michael Stephen Krueger, 71, of Cassopolis, passed away peacefully with his wife and son by his side on Thursday, December 1, after a battle with cancer. Michael was born on April 3, 1945, in Rockford, IL, To the late Elwyn and Lorraine Krueger. Michael is survived by his wife of 48 years, Kathrine Krueger, his son, Christopher (Robyn) Krueger, his beloved grandchildren, Princess Katie and Cowboy Cody, his sisters, Ellaine (Alfred) Cox and Patricia (Richard) Dueringer, and sisters-in-law, Patricia (Ronald) Szymanski and Laura (David) Stanton. He also had many nieces and nephews who brought him such joy. He was preceded in death by his daughter Amy who passed away in 2004.
Mike graduated from Clay High school in 1963 and went on to complete his Bachelor of Science in Business from Indiana University. He served his country in the United States Army Reserves and the Saint Joseph County Air Posse. Mike's love of flying took him on an extraordinary career path in aviation. He began fueling and and de-icing planes and achieved his pilot's license where he taught flight lessons. Through the years he owned several businesses at the South Bend Municipal Airport, including, Stockert Flying Services, his first entrepreneurship, with his good friends, Ralph Kearns and Phil McClure. He then built SBN Aviation from a team of 12 to a thriving business of over 60 employees including his dear friend and Chief pilot Tom Kane. During this time he met many famous people including Presidents Gerald Ford and Ronald Reagan, and musicians, ZZ top and John Fogerty. In 1989 he was featured on the front cover of Business Digest to showcase his achievements. Mike was known for his genuine, kind heart. He was the man who would bring breakfast sandwiches and doughnuts to his workers on the line and plow all the neighbors driveways just because he was out. Mike's kindness and generosity carried over to many fundraisers for Multiple Sclerosis and his work with Crime Stoppers. He loved boating on Diamond Lake, pheasant hunting, fishing, NASCAR, spending time with his family and his son's biscuits and gravy. He was a member of St. Ann Catholic Church of Cassopolis. The Krueger family would like to thank Chris Passi for his kindness and time over the last few weeks and Mike's home health team of All about you Caregivers, especially Sara and Heartland Hospice, who made his passing as comfortable as possible. There will be a visitation at McGann Hay Funerals / Cremations / Gatherings, Granger Chapel, 13260 SR 23, enter on Cherry Rd., on Tuesday the 6th from 6-8 pm, where there will be military honors at 7:45 pm. On Wednesday, a funeral Mass will be held at St. Ann's Catholic Church in Cassopolis at 11:00 am, Rev. Joseph McCormick, OSC, pastor, officiating, with a luncheon to follow. In lieu of flowers, the family requests donations be made to either the local American Cancer Society or United Heath Services/ Suicide Prevention Council.
To send condolences to the family or for directions, log on to: www.mcgannhay.com.
Funeral Home
McGann Hay, Granger Chapel
13260 SR 23
Granger, IN 46530
(574) 247-1411 Funeral Home Details
Send Flowers
Published in South Bend Tribune on Dec. 4, 2016
- See more at: http://www.legacy.com/obituaries/southbendtribune/obituary.aspx?n=michael-s-