In Memory
Janice L Rose - Class Of 1967 VIEW PROFILE
Information from Greg Durski (1973) 06/18/2020.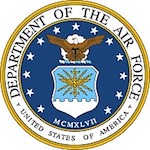 Janice Elaine Rose

Janice Elaine Rose, 53, of Foley died Wednesday, April 29, 2009. She was a U.S. Air Force veteran.
Survivors include a daughter, Jennifer Parker of Foley; her parents, Earl and Norma Johnson of Foley; two sisters, Lynne Korpal and Beth Ann Hesler, both of South Bend, Ind.; and one grandchild.
A military graveside service will be held at 12:30 p.m. Friday at Barrancas National Cemetery in Pensacola.
Arrangements are by Cason Funeral Service in Foley.
Published Thursday, May 7, 2009, Mobile Register, Mobile, Alabama
Published Thursday, May 28, 2009, The Independent, Robertsdale, Alabama Page 8&9B
Click here to see Janice L's last Profile entry.