In Memory
James "Buck" Sanders - Class Of 1975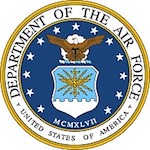 James L. "Buck" Sanders

Dec. 13, 1954 - Oct. 25, 2017

SOUTH BEND - James was born on December 13, 1954 in South Bend, IN to the union of O.W. and Elizabeth (McCray) Sanders. He was known by numerous names, such as Lil Bud, Jimmy, Mr. Buck, Uncle Buck, and P. Baby.

On September 22, 1990 he united in holy matrimony with Brenda K. Newman that lasted over 27 years. He served in the United States Air force at McConnell Air force Base in Wichita, KS where he was honorably discharged after many years of service. He then made a career at AM General as a Senior Quality Engineer for over 30 years, where he was fondly known as Jim. Within that job he traveled the world leaving a lasting impression with all he came in contact with. Buck was a founding member of 6 Pack INC, a non-profit organization that he held close to his heart. 6 Pack INC made a huge impact in the community hosting numerous events for the youth and fundraisers for various church organizations. Buck had a love for cooking, especially firing up his pit; he fed anyone who was hungry. His most favorite past times were fishing, going to Walmart on a regular basis, Notre Dame football and watching Westerns on T.V.

Survivors left to cherish his memory include his wife, Brenda K. Sanders; 6 siblings, Sandra Sanders, Linda Sanders, Andrew (Gloria) Sanders, Donald (Gloria) Sanders, and Betty (Andre) Bridges all of South Bend, IN, DeWayne Sanders of Atlanta, GA; 2 special sisters, Elois (Peaches) White and Margaret (Ben) Miles; blended family of 6 children, Craig (Angie) Williams, Mario Carter, Chivonne Sanders, Christina (Terrence) Trotter, Chanel Sanders, and Catrina (Isaac) Baker; along with 20 grandchildren; 2 Godchildren, Vicki Harris and Kennis (Amber) White, a special uncle, Al Sanders along with a host of nieces, nephews, family and friends.

Mr. James "Buck" Sanders of South Bend, IN departed from this life on Wednesday, October 25, 2017 at Memorial Hospital in South Bend, IN.

Family members who preceded him in death were his parents, O.W. and Elizabeth Sanders, maternal grandparents, Harvey and Waldo McCray, paternal grandparents, Reverend Minor and Minne Sanders, special aunt, Leola Sanders, sister, Ola Sanders, granddaughter, Alaina Williams, and numerous other family members.

Viewing will occur from 6:00 p.m. to 8:00 p.m, Tuesday, October 31, 2017 at Alford's Mortuary. Funeral service is at 1:00 p.m., on Wednesday, November 1, 2017 at Pentecostal Cathedral.

Arrangements entrusted with ALFORD'S MORTUARY.

Visit our website to sign family guest book at: www.Alfordsmortuaryinc.com.