In Memory
Sharon Kaye Humphrey (Lynch) - Class Of 1957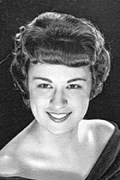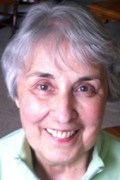 Washington Clay 1957 Sharon Kaye (Humphrey) Lynch
April 10, 1939 - Feb. 7, 2018

SOUTH BEND - Sharon Kaye (Humphrey) Lynch, 78, passed away unexpectedly on Feb. 7, 2018. Born April 10, 1939 to John and Frances Humphrey, Sharon grew up in South Bend, IN with her siblings, Jack, Peggy, and Janet. She loved all three and remained close to them through her entire life. Sharon graduated from Washington Clay High School in 1957 and was chosen homecoming queen. She was beautiful inside and out - and equally spirited!

Sharon met her husband, Jim, at AT&T, where they both worked, and they married exactly 6 months after their first date. They moved to Indianapolis in the late '60s & raised their children, Terry and Mary, in a home they shared for nearly 50 years. She was proud of her home and loved her neighbors.

Sharon worked several places in Indianapolis including Commercial Services, Blocks, Macy's, and Pappagallo but always prioritized her family before a career. She loved hard work and was the first person to show up if anyone needed help painting a room or pulling out shrubs. She loved music, dancing, spending time in a pool, cheering for the Pacers, doing all sorts of puzzles, reading, going to the Pawn Shop or Some Guys Pizza, and especially enjoyed singing, laughing, and sharing jokes with Jack, Peg, and Jan. She was very proud of her children and grandchildren and she and her daughter were inseparable best friends. Sharon had a strong spirit, never knew a stranger, never weighed her words, and always wore a smile.

Sharon was diagnosed with inoperable lung cancer in 2002 and beat the 3% survival odds she was given. Because of so many praying loved ones and her willingness to fight, we were given 16 extra years to enjoy her smile! And when her husband Jim was diagnosed with Alzheimers Disease, Sharon cared for him in their home for nearly five years, with unmatched patience and commitment.

A few years after Jim's death, Sharon moved to her apartment at Lincoln Lodge where she made friends quickly. She made it a point to light up a room when she entered, because she wanted everyone - Everyone - to have fun. She truly enjoyed the residents and staff at Lincoln Lodge who have also been very supportive to her family through this difficult time.

Sharon was predeceased by her husband, Jim and brother, Jack (Ginny) Humphrey. She is survived by her children, Terry (Laura) Lynch and Mary (Steve) Sommer; sisters, Peggy (Corky) Horvath, Janet (Bill) Emery, and sister-in-law, Nancy (Tom) Blum, six grandsons, fourteen nieces and nephews, and countless friends.

Her Mass of Christian Burial will be 11:00 am Thursday, February 15 at Christ the King Catholic Church, 5884 Crittenden Dr., Indianapolis, Indiana 46220. Calling will be held at the church from 10:00 am to 11:00 am.

Online condolences may be left at www.feeneyhornakkeystone.com.
Published in South Bend Tribune from Feb. 11 to Feb. 13, 2018
jmc 11 feb 2018