In Memory
Delwyn C Kessick - Class Of 1949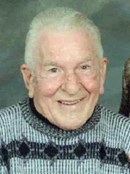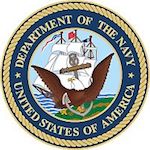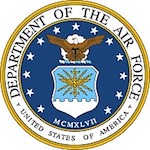 Delwyn C. Kessick

Jan. 19, 1931 - Feb. 27, 2018

NILES - Delwyn Carl Kessick, 87, of Niles, passed away on Tuesday, February 27, 2018, at his home.

He was born on January 19, 1931, in South Bend, Indiana to the late Royal Franklin and Janette B. (Wasniewski) Kessick.

Delwyn attended Washington Clay High School and would have graduated with the class of 1949. Instead, he joined the United States Navy in 1948. In 1957 he transferred into the United States Air Force. In 1950, while in the Navy, stationed aboard the U.S.S Midway he participated in a Mini-Olympics with the Greek Olympic Team in Athens, Greece. He won the lightweight and heavyweight, weightlifting events. He married Margaret Spenner in 1957, and to that union five children were born; they later divorced. Delwyn retired from the United States Air Force in 1970, after 22 1/2 years of service.

In 1987 he retired from National Standard, Lake St. plant, after 15 years of employment. He married the former Patricia S. Skinner on August 6, 1992. Delwyn was best known in the Niles area for his coaching contributions, both in Little League Baseball and youth football. Delwyn enjoyed dancing, watching sports on TV, playing video games, and golfing. He was a Notre Dame and Oakland Raiders fan. Delwyn loved his family and treasured spending time with them.

He is survived by his daughters, Kristy Kessick of Niles and Kim (Mark) Noack of Coloma; sons, John E. (Laura) Kessick of Niles, Royal F. Kessick of Niles and Kelly J. Kessick of Missouri; stepdaughters, Shannon C. Geil and Victoria S. Trent; step-sons, David D. Smart and Darrell P. Smart; seven grandchildren, Justin Noack, Cory Kessick Brittain, Cassy (Devin) Ferguson, John (Brittany) Kessick, Evan (Erica) Kessick, Sarai Grassi, and Christopher Trent; three great-grandchildren, Brian, Nora, and Amelia; and a sister, Lorraine (William) Riley.

Delwyn was preceded in death by his parents; his wife, Patricia; brother, Royal F. Kessick Jr.; and a sister, Lucille Wisniewski.

A Celebration of Life luncheon will be held on Saturday, March 10, 2018, from 1-4 at the First Church of Christ, 2240 Yankee St., Niles.

Memories of Delwyn may be shared with his family at www.BrownFuneralHomeNiles.com.

Arrangements have been entrusted to Brown Funeral Home & Cremation Services, Niles.
03/04/2018 JFC