In Memory
Randy Joe Brenneman - Class Of 1970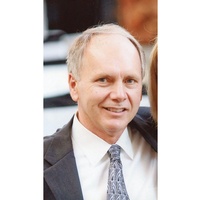 October 27, 1951 - February 15, 2019
Aiken, South Carolina — Randy Joe Brenneman, 67, passed peacefully Friday, February 15, 2019.
He leaves his beloved wife of 49 years, Carolyn (Carole) Burtsfield Brenneman; his sons, Shawn M. and his wife, Virginia; Adam J. and his wife, Kristen; four grandchildren, Austin, Kaitlyn, Evan, and Owen; sisters, Tonya Bertolan (Butch) and the late Patricia Heck (Rick); Brother in law, Dale Burtsfield (Gayle) and several nieces and nephews.
Randy was born on October 27, 1951 in Goshen, Indiana to the late Virda (Esther) Vice Warren and Benny (Ben) Warren.
After graduating from Clay High School in 1970, he attended Indiana University, South Bend. He married his high school sweetheart, Carolyn (Carole) Burtsfield Brenneman, January 2, 1970.
Randy started working in the grocery industry in 1968 and continued his career which led him to opening his first SAVE-A-LOT Food Store in Dayton, Ohio in 1996. Randy moved to Aiken, South Carolina in 1997 where he continued to grow his business in both South Carolina and Georgia.
Although Randy was very accomplished in business throughout his life, what he cherished most was his family. Randy was a devoted father and husband and his best days were spent with his family boating, golfing and attending sporting events with his sons. He was also an avid Notre Dame fan and loved watching and attending as many games as he could.
A private celebration of life will be held at a later date.
In lieu of flowers, donations can be sent to Leukemia and Lymphoma Society https://www.lls.org/ and Be The Match https://bethematch.org/
SHELLHOUSE-RIVERS FUNERAL HOME, INC., 715 EAST PINE LOG RD., AIKEN, SC 29803.
02/09/2019 JFC