In Memory
Marvi Zhna Thomas - Class Of 1988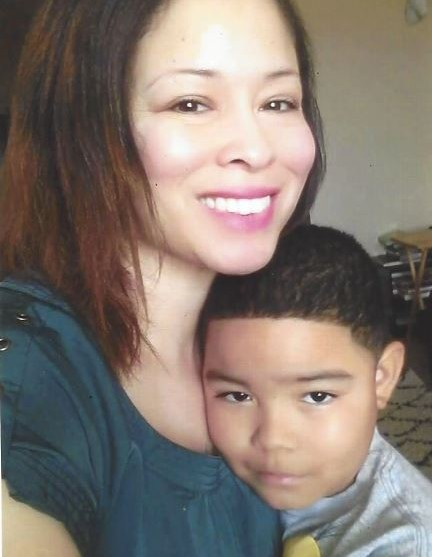 Marvi Zhna Thomas, 47, and Christopher David Andrew Poe, 9, entered the peaceful arms of their Lord and Savior on Sunday, December 16, 2018. A loving mother, daughter, and sister, Marvi was born in South Bend, IN on December 30, 1970 to the union of Juanita Davis-Thomas and Marvin D. Thomas. Christopher was born on March 1, 2009 to the union of Marvi Thomas and Christopher Poe. Marvi and Christopher traveled together to their final resting place.
Marvi was an especially devoted mother to Christopher. In addition, Marvi spent many hours enjoying her nieces and nephews. She was known for her warm personality, soft-spoken voice, strength, positive outlook on life, and constant smile. A graduate of Clay High School, Marvi received a bachelor's degree in business administration from the University of Notre Dame and a master's degree in theology from Bethel College. Her passion for children led her to a career working with young people at Coquillard and Marquette Schools. At her passing, she was employed as a teacher's assistant of special education students at South Bend's Success Academy. She was known for her love of helping others reach their full potential. Her last Facebook status update read..."at peace."
Marvi was an avid reader and particularly of the Bible. She taught Bible study where she had an opportunity to reflect her strong faith in God. She was known for leading and being involved in spirited debates about the Bible.
Christopher was a 4th grade honor roll student at South Bend's Success Academy where he was recently named Student of the Month. Chris, as many called him, was a friend to many and could often be found helping those in need. It was certainly a trait he learned from his mother. He especially loved going to Georgia in the summer to be with his dad, sister, and uncles. He was an avid reader who loved going to the library. Another of his favorite places was the Kroc Center, where he enjoyed swimming. At church, Chris was known as an outgoing youngster who was easy to smile and enjoyed church activities and events. Playing trivia games and Lego were just a few of the things he did for fun. He and his maternal grandmother spent quality time working television puzzles.
Marvi is survived by her mother, Juanita (Davis) Harris, sisters, Stephanie Thomas of Arlington, TX, and Andrea Phillips of Niles, MI. Also left to mourn her loss is a special sister, Wendy Harris of Irving, TX and a host of aunts, uncles, cousins and close friends.
Christopher is survived by his father, Christopher Poe, his sister, Chloe Poe, maternal grandmother, Juanita Harris and his paternal grandparents, Rosalind Brown and Eugene Poe, survive Chris. He was cherished by a host of uncles and aunts. Preceding Marvi in death were her father, Marvin Thomas, and brother, Scott Brian Thomas.
Services for Marvi and Christopher will be held on Thursday, December 27 at noon at Olivet A.M.E. Church, 719 N. Notre Dame Ave. Visitation will be one hour before the service. Palmer Funeral Homes—West Chapel is assisting the family with arrangements. Online expressions of sympathy may be left at www.palmerfuneralhomes.com. Memorial contributions may be made to the family of Marvi and Christopher in care of Palmer Funeral Homes - West Chapel, 2702 Lincolnway West, South Bend, IN 46628 or by phone (574) 232-6565.
12/23/2018 JFC