In Memory
Ashley Crystal Linner - Class Of 2004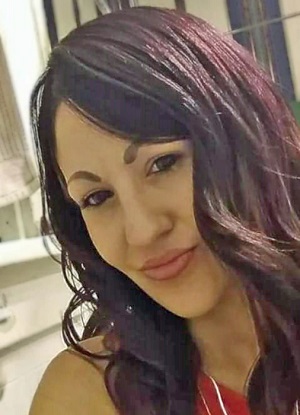 Ashley Crystal Linner, age 32, residing in South Bend, Indiana, passed away at Porter Regional Hospital, Valparaiso, IN on Tuesday, March 5, 2019. Ashley was born on November 10,1986 to Michael and Penelope "Penny" J. Linner at Memorial Hospital, South Bend. She attended Marquette Elementary School and Clay High School, where she met her lifelong companion and the love of her life, Brandon McNeill.
Ashley enjoyed spending time with children, especially her nieces, nephews, and a friend of the family, Rich Granger. By age nine, Ashley played the flute and was a spelling bee champion. By age eleven, Ashley was confirmed at Christ the King Catholic Church to show her reverence towards God. Ashley is most remembered for her smile, which lit up the room. Her soul was free, and she loved to meet new people. She worked at Nick's Patio, Steak 'n Shake, Applebee's, and Hacienda. She was a previous member of Dice Down Ryders.
Along with her parents, Michael and Penny Linner of South Bend, Ashley is survived by her daughter, Brionna C. Linner of South Bend; sister, Charissa A. (Anthony) Heeter of South Bend; brother, Joshua (Kimberly)Linner of South Bend; and six nieces and nephews. Also surviving are her maternal grandparents, Charles E. (Kathy) Niblick of South Bend. She was preceded in death by her paternal grandparents, Eugene and Evelyn (Sobecki) Linner, as well as her maternal grandparents, Carolyn (Tom) Glastra.
A Mass of Christian Burial will be celebrated at 2:30 PM on Thursday, March 21, 2019 at Christ the King Catholic Church, 52473 S.R. 933, South Bend, IN, with one hour of visitation prior to Mass at the church. A Celebration of Life gathering will be held at Comfort Suites in South Bend following Mass. Palmer Funeral Home—Hickey Chapel is assisting the family with arrangements.
03/31/2019 JFC