In Memory
Mary Anne Bryant (Bird) - Class Of 1962 VIEW PROFILE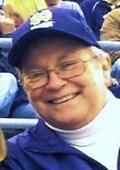 MARY ANNE (BRYANT) BIRD
Jan. 10, 1944 - Sept. 7, 2009
GRANGER - It is with great sadness that we announce the passing of our mother, Mary Anne Bryant-Bird on Monday, September 7, 2009, at age 65, after battling lung cancer since 2007.
Left to cherish her memory are her daughters, Tina Bird (David True) and Julie Bird-Wyatt (Tim Wyatt), and her beloved grandchildren, Julie and Tim's children, Joshua and Alexis (Josh and Lexi). She is also survived by her stepmother, Joyce Bryant of South Bend; her sisters, Beverly Hester of Fayetteville, AR, Cheryl Leslie of Buchanan, MI, and Sue Ellen Reed of South Bend; and her brothers, James Bryant of Niles, MI, and Bill Huss of Greenville, TN.
Mary Anne was born and raised in South Bend, graduating from Clay High School in 1962. She married Christopher Houston Bird in 1966, eventually moving to Schenectady, NY, and Louisville, KY, where they raised their two daughters, Tina and Julie. During her time in Louisville, Mary Anne attended Sullivan Junior College of Business, and was awarded degrees in medical transcription and business administration.
After her divorce in 1978, Mary Anne and her daughters returned to the South Bend area. Mary Anne was a devoted and diligent single mother, sacrificing her own social life in order to give her daughters the skills and experiences they would need to become successful in their own adult lives. Mary Anne was a model of generosity, giving everything of herself to the people she loved without thought of boundary or reservation. After her own children were grown, Mary Anne assumed the role of primary caregiver for her mother, Anne Marie Huss, providing comfort and support until Anne's death in 2000. Like her mother, Mary Anne loved to travel; she visited places ranging across the United States, including Niagara Falls, Florida, and her favorite destination, Las Vegas. She also especially enjoyed California, and the time she spent in the San Francisco Bay area and San Diego.
Mary Anne always considered the Lake Michigan beach at St. Joseph, Michigan, a special place, loving the sunsets and the beautiful boats as they entered and left the marina. The last years of Mary Anne's professional life were dedicated to the Morris Performing Arts Center and the Palais Royale. She found special pride in being the sales manager after the renovation of the Palais Royale, completed in 2002. The passion Mary Anne gave to her family and friends showed in her work at the Morris and the Palais, providing her with the deepest job satisfaction of her working career. In her later years, Mary Anne's life became wrapped up with her grandchildren, Josh and Lexi, who will miss playing with Grammy and raiding her room before bedtime to get special treats. She was a member of St. Pius Parish in Granger, and worked as a volunteer for Josh's pre-kindergarten class. She was an avid Notre Dame fan, attending home games when she had the chance, whether through ticket purchases or as a volunteer for the South Bend Kiwanis Club. Mary Anne mastered a number of crafts, including sewing, knitting, crocheting and ceramics. In her last three years she took up jewelry making, and left many of her friends and family members with beautiful necklaces or bracelets she created for them, always including a heart charm or bead to remind the wearer of the love with which the piece was made.
Please join her family at Hahn's Funeral Home, 505 W. 8th Street, Mishawaka, today, September 9th, for a memorial celebration from 5-7 p.m., a vigil service at 5:45 will include Mary Anne's eulogies. Her funeral Mass will be held at St. Pius Church, 52553 Fir Road, Granger, at 1 p.m. on Thursday, September 10, with an hour of visitation in the church preceding the service and luncheon to follow. To leave the family an online condolence or to share memories with the family, please visit our website at www.hahnfuneralhomes.com.
Published by South Bend Tribune on Sep. 9, 2009.
09/17/2022 EJS
Click here to see Mary Anne's last Profile entry.