In Memory
Ralph James Heckaman - Class Of 1940 VIEW PROFILE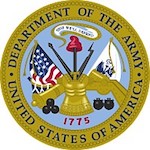 Ralph James Heckaman Jr.
Jul. 19, 1922 - Jan.8, 1962

Ralph J. Heckaman, Jr., 39, 1896 Lewis Drive, died at 10:40 p.m. Monday en route to Pawating Hospital.

He was born July 19, 1922, in South Bend,and moved to Niles 10 years ago. On December 9, 1945, he was married to Betty Lou Schrumpf in Niles. Mr. Heckaman was employed by Tyler Mfg. Co. in Production Control. He was a veteran of World War II.

Surviving besides his wife are his parents, Mr.and Mrs. Ralph L. Heckamon[sic] Sr., South Bend; a daughter, Anna Marie Heckaman, at home; a sister, Mrs. Ernest Bryant, South Bend, and a brother, Laird Heckaman, Niles.

Funeral services will be at 2 p.m. Thursday in the Kiger-Halbritter Funeral Home with the Rev. Charles Riggs, reader of the First Church of Christ, Scientist, officiating.
Friends may call at the funeral home.

Obit obtained from Friends of Silverbrook website.
Niles Daily Star, Tuesday, January 9, 1962, page 2, col. 4, microfilm Niles District Library

06/19/2022 DEC
Click here to see Ralph James' last Profile entry.