In Memory
John Steve Koppy - Class Of 1940 VIEW PROFILE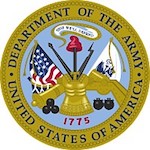 John Steve Koppy
Oct. 26, 1922 - Feb. 7, 2005
John S. Koppy, 82, of Michigan 62, Edwardsburg, Michigan, passed away at 2:10 p.m. Monday, February 7, in Holy Cross Care and Rehabilitation Center, South Bend.

He was born on October 26, 1922, in Granger, Indiana, to the late Pauline (Garber) and John Koppy. On July 2, 1960, in Cassopolis, Michigan, he married Elizabeth Jane Bill, who preceded him in death on February 8, 1989. Mr. Koppy was also preceded in death by three sisters, Mary Swanson, Pauline Frietag and Elizabeth Rodts.

Mr. Koppy is survived by a stepdaughter, Jane Ann (Roger) Ullery of Moore, South Carolina; a stepson, Bill (Sandy) Shake of Corpus Christi, Texas; a sister, Ann Golata of South Bend; 11 grandchildren and 14 great-grandchildren; and by his companion, Marie Swartz of Edwardsburg.

Mr. Koppy was a retired supervisor for AM General. He was a member of Our Lady of the Lake Catholic Church, Edwardsburg, the American Legion Post 365 and VFW Post 2084 in Edwardsburg, Moose Lodge 599 in Elkhart and the Council on Aging. He was a 1940 graduate of Washington Clay High School and was a World War II Army veteran.

Services for Mr. Koppy will be at 10:30 a.m. Friday, February 11, in Our Lady of the Lake Catholic Church, Edwardsburg. Rev. David Otto, pastor of the church, will conduct the services. Friends may call from 2 to 4 and 6 to 8 p.m. Thursday, February 10, in the Welsheimer Family Funeral Home, 17033 Cleveland Road, South Bend, where a Rosary will be recited at 7:30 p.m. Burial will be at St. Joseph Valley Memorial Park, Granger.

In lieu of flowers, the family request that memorial contributions be made to Our Lady of the Lake Catholic Church, 24832 U.S. 12, Edwardsburg, MI 49112.
06/19/2022 DEC
Click here to see John Steve's last Profile entry.