In Memory
Wylie Turner Wright - Class Of 1940 VIEW PROFILE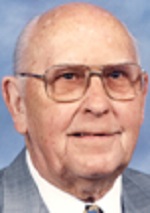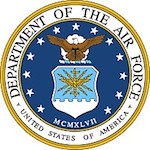 Wylie Turner Wright
Jun. 25, 1921 - Dec.16, 2007

ROSELAND - Wylie Turner Wright, 86, residing in Roseland, IN, passed away at 2:30 p.m. Sunday, December 16, 2007, in his home, following a courageous battle with cancer. He was born June 25, 1921, in South Bend,to Wylie and Catherine (Miller) Wright, and remained a lifelong resident
of this community.

He graduated from Washington-Clay High School. He proudly served his country during World War II in the United States Air Force, enlisting on February 9, 1942. He served in the 13th Air Force in the Philippines and South Pacific Theatre, in which he received two Bronze Stars. He was honorably discharged on January 1, 1946.

On November 19, 1948, in South Bend, he was united in marriage to Harriet M. Von Hoene. She preceded him in death on October 27, 1996. He was also preceded in death by a brother, Verl A. Wright. Mr. Wright was the owner-operator of Central Ace Hardware in Roseland for fifty years, retiring in 1989. He was an active member of the Episcopal Cathedral of St. James, a 50-year member of Council Oak Lodge #745, F. & AM, Ancient Accepted Scottish Rite Valley of South Bend, was a member and Past President of US 31 Professional Business Men's Association, and was a 45-year member of Clay Township Lion's Club.

He is survived by four
daughters, Mary Beth Wright of Mishawaka, Nancy E. (Donald) Seeley of Indianapolis, IN, Barbara J. (James) Claypool of Valparaiso, IN, and Diane W. (David) Stull of Stockton, CA. He is also survived by a sister, Bernice (Erwin) Pelka of South Bend; his twin brother, Robert (Esther) Wright of South Bend; and seven grandchildren, Jennifer Claypool of
Seattle, WA, Christy Claypool of Valparaiso, IN, Jeffrey Barth and Tatiana Seeley both of Indianapolis, IN, Brian Oates and Matthew Oates both of Columbus, OH, and Stephanie Stull of Stockton, CA.

Requiem Eucharist of Thanksgiving for the life of Wylie Turner Wright will be celebrated at 10:00 a.m. Saturday, December 22, in the Episcopal Cathedral of St. James, 117 North Lafayette Blvd., South Bend. Rev. Susan Haynes will officiate. Entombment will follow in the columbarium of St. James Cathedral.

Contributions in memory of Wylie T. Wright may be offered to The Center for Hospice & Palliative Care, Inc., 111 Sunnybrook Court, South Bend, IN 46637, or to the Episcopal Cathedral of St. James, 117 North Lafayette Blvd., South Bend, IN 46601.

Palmer Funeral Home-Guisinger Chapel, 3718 South Michigan Street, South Bend is assisting the Wright Family with funeral arrangements. Online condolences may be made to palmerfuneralhomes.com.

Published in the South Bend Tribune on 12/19/2007.
06/19/2022 DEC
Click here to see Wylie Turner's last Profile entry.