In Memory
John Addison Bair - Class Of 1958 VIEW PROFILE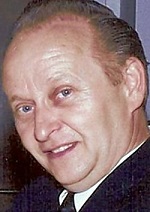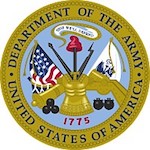 John Addison Bair
Nov. 12, 1940 - May 19, 2009

SOUTH BEND - Pastor John A. Bair, 68, died at 9:30 p.m. Tuesday in his home. He was born November 12, 1940 in South Bend to the late Theodore and Wanda (Ravenscroft) Bair. He was preceded in death by two brothers.

He was a lifelong area resident. He was baptized in Jesus name and received the gift of the Holy Ghost at the age of 19. He then went onto serve his country honorably during Vietnam in the United States Army. He became an ordained minister in the Apostolic faith and had been pastor of Bethel Tabernacle in Niles, MI, for the last 35 years. He was also the host of the radio program Moments of Devotion which has been broadcast every Sunday afternoon and evening on WHME 103.1 for over 30 years.

On October 12, 1968 he married Delores A. Carter who survives. Also Surviving are sons, Nathan (Agnes) Bair and Matthew (Kathryn) Bair, both of South Bend; adopted daughter, Priscilla Riden of Niles; nine grandchildren, Rebecca, Nicolle, Rachel, Austin, Nathan II, Josiah, Abigail, Pierston and Anthony; and a brother, Jeremiah Bair of Mishawaka.

Services will be at 11 a.m. Saturday, May 23, 2009 in Bethel Tabernacle, 110 Ironwood Drive, Niles, with Bishop Alfred Deeds, Pastor Robert Geans and Bishop Benny Archer officiating. Burial will be at Highland Cemetery, South Bend, IN.

Friends may call from 2 to 8 p.m. today, May 22, 2009 in Bethel Tabernacle. Memorial contributions may be sent to Bethel Tabernacle Mission or Building Fund, 110 Ironwood Drive, Niles, MI 49120 The Yeager Funeral Home, Ligonier, is assisting the family with arrangements. Online condolences may be sent to the family at www.yeagerfuneralhome.com.
09/27/2022 DEC
Click here to see John Addison's last Profile entry.