In Memory
William Maurisak - Class Of 1958 VIEW PROFILE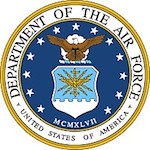 WILLIAM H. "BILL" MAURISAK
STUART, Fla. - William "Bill" H. Maurisak, Jr. died peacefully in Stuart on April 10, 2011, after a series of illnesses.
He was born in Niles, Mich., to William H Maurisak and Anna Laz Maurisak on Jan. 15, 1941. Bill was a visionary and entrepreneur, and worked as a trucker moving hazardous waste with many commendations during the last years of his life. He joined the United States Air Force after graduating from Washington Clay High School in South Bend, Ind. He was promoted to staff sergeant in the Strategic Air Command and served in Okinawa and Pakistan. He was smart, funny, good-natured, generous and well loved by his family and friends. Bill was truly one of a kind and will be deeply missed.
He is survived by two sisters, Kathleen Tice of Concord, N.C., and Lorraine Fath of Laporte, Ind.; and three children, Melissa Maurisak and partner Eve Benson of Billings, Peter Maurisak and wife Elle, Jill Maurisak and granddaughter Emma Rose Maurisak of Seattle; and former wife, Melinda Maurisak of Billings.
A celebration of Bill's life will be held on Monday, April 18, at 6 p.m., at Gusick's Restaurant in Billings, and a memorial service will be held at a later date.
Published by Billings Gazette on Apr. 17, 2011.
04/29/2023 EJS
https://www.legacy.com/us/obituaries/billingsgazette/name/william-maurisak-obituary?id=8597320
Click here to see William's last Profile entry.