In Memory
George August Walker - Class Of 1958 VIEW PROFILE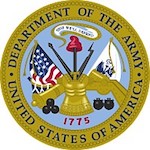 June 20, 1940 – February 22, 2022
George August Walker, age 81, died in South Bend, Indiana on February 22nd, 2022 after a three year struggle with cancer. He was born prematurely at his parent's farm in Baroda, Michigan on a cool day on June 20, 1940. Moving back to the Mishawaka area with his family, he grew up quickly working & learning on the family farm. In 1957 George graduated from Clay High School in South Bend and went on to enlist in the US Army in 1959. In the Army he was decorated with a Good Conduct medal, a Marksman Rifle & Sharpshooter status and worked as an ammo storage specialist. He was deployed to Seoul South Korea and served on the 56th Chemical Detachment and also helped as an English & math instructor while there.
Moving back to Granger, Indiana area after his service ended in 1962, George began working as a salesman and personnel department at Rockwell Standard and met his future wife Darlene Sue McCammon. After approximately a year of courtship, they married on June 5th, 1965. During this time he began a career as an operations manager for Lumber Specialties Company, and moved frequently with his young family to Pennsylvania, Georgia, and eventually settling in the Tomah, Wisconsin area. In the mid 1980's, he changed jobs and moved to Webster Lumber Company in Bangor, Wisconsin eventually retiring from there in 1999. After his retirement, him and his wife returned to the Granger, IN area. He bought a small lawn irrigation business to keep busy. George poured his curiosity and passion into all of his work and enjoyed learning and taking on challenging projects.
George was a continuous helper and do-it-yourselfer throughout his life. Known for jumping in to assist with any project around the house, or with friends and neighbors. He never gave up on challenging ventures and relished the chance to use his hands to woodwork, fix up the house and help others. Even teaching himself computing basics and learning how to use some of the first personal home computers. He loved listening to music and playing practical jokes on his family and friends. His favorite days were spent in the yard working and enjoying the outdoors.
In his 2nd retirement him and his wife became RVers and traveled to the southern Texas to escape the winters and meetup with good friends. George enjoyed a good meal and laughter. He loved snuggling with his grandkids.
He is survived by his sisters, Rosalie McCay & Virginia DeFreeuw, as well as his wife, Darlene, their children John, Joe, Mark and Beth and four grandchildren and three great-grandchildren. He was preceded in death by his parents, John and Alice Walker, his brothers Jerome & John, and his sister Carolyn.
Calling hours for George will take place at the McGann Hay Granger Chapel, 13260 SR 23, Granger, enter at Cherry Rd., from 4-7 pm on Monday, February 28, 2022.
A Mass of Christian Burial will take place at St. Pius X in Granger, IN on Tuesday, March 1st, 2022 at 1:30 p.m. Visitation will take place one hour prior at St. Pius X.
In lieu of flowers, donations can be sent in honor of his memory to Heartland Hospice, 230 W. Catalpa Dr. Mishawaka, In 46545, Pet Refuge, 4626 S. Burnett Dr. South Bend, IN 46614, or Wounded Warrior, 230 W. Monroe St. Ste. 200, Chicago, IL 60606.
05/05/2022 EJS
Click here to see George August's last Profile entry.