In Memory
Paul Alan Wills - Class Of 1974 VIEW PROFILE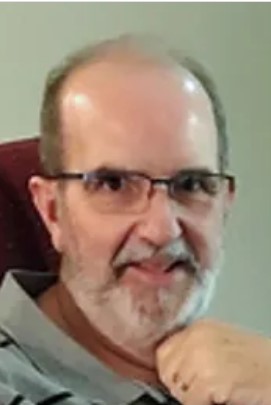 Paul A. Wills
Paul Alan Wills, 67, passed away on July 30, 2022, at Healthwin Specialized Care. He was born on December 8, 1954, to the late Warren Eugene "Gene" and Betty Jo (Vance) Wills in South Bend, IN. Paul is also preceded by two brothers, Robert and James McKnight; his father-in-law, Clifford Searfoss; brothers-in-law, Thomas Dean, Jack Blue and Greg Bellinger.
Paul spent most of his working years at Mastic Corporation in South Bend where he worked in production as well as being Vice-President of the Union. Paul graduated from Clay High School in 1974. After graduation Paul took continuing education courses at Indiana University of South Bend. Paul coached football for St. Pius Mishawaka Catholic League from 1989-1996 winning the Championship in years 1992, 1994 and 1996. He also coached Clay Middle School from 1997-1999. Paul was the "go-to" guy for the boys to get taped up and he treated the kids as his very own, enjoying every minute.
Besides Paul's passion for football, he was a member of Coalbush United Methodist Church and he also enjoyed baking his famous sugar cookies, fudge and homemade relish to share with many friends and family. He also caught a few fish and grew a beautiful garden and flowers for everyone to enjoy. Many memories were made vacationing at Magician Lake and Donnell Lake with dear friends.
On June 5, 1982, Paul married Barbara "Barb" Searfoss in South Bend where they recently celebrated sharing 40 years together. Along with Barb, he is also survived by his daughter, Jessica (Murad) Al Kassem of Flower Mound, TX; two grandchildren Dylan Al Kassem (22 months old) and Luke Al Kassem (7 weeks old) of Flower Mound, TX; three sisters, Judy (Jim) Doyle of South Bend, Susan Dean and Patty Horvat both of Mishawaka; three brothers, Glen Wills, Dave (Pam) Wills, and Michael (Pam) Wills all of South Bend; mother-in-law, Juanita Searfoss; sisters-in-law, Karen (Kenn) Andrews of Granger, Jodi (Jim) Kalka and Diana Middleton both of South Bend; brothers-in-law, Steve (Cyndy) Searfoss and Scott (Deenee) Searfoss both of South Bend; many nieces and nephews, great nieces and nephews, and great-great nieces and nephews.
While Paul struggled with many health issues including male breast cancer, he always fought hard with the determination to get well. Paul's family would like to thank all the healthcare workers at Memorial Hospital Cardiac Care, Rehabilitation Hospital of Northern Indiana and Healthwin Specialized Care for the excellent care received by Paul.
A funeral service will be held on Tuesday, August 9, 2022, at 11:00 a.m. at Palmer Funeral Homes – Guisinger Chapel, 3718 S. Michigan St., South Bend, IN with Pastor Greg Holmes officiating. Friends may also visit with the family from 4:00-8:00 p.m. on Monday, August 8, 2022, at the funeral home.
In lieu of flowers, contributions in memory of Paul may be donated to RiverBend Cancer Services, 919 E. Jefferson Blvd. Unit 401, South Bend, IN 46617 or Center for Hospice, 501 Comfort Place, Mishawaka, IN 46545.
Online condolences may be left for the family by visiting www.palmerfuneralhomes.com
08/05/2022 EJS
Click here to see Paul Alan's last Profile entry.