In Memory
Maxine E. Triplet (Leake) - Class Of 1940 VIEW PROFILE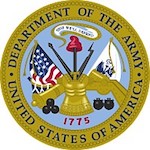 Maxine E. Leake
Aug. 28, 1922 - Sep. 17, 1996

Maxine E. Leake, 74, of Lexington Avenue, Mishawaka, Ind., passed away at 2:43 a.m., Tuesday, at St. Joseph Community Hospital, after an illness.

Maxine was born on August 28, 1922, in St. Joseph County, and was a lifelong area resident. She retired from St. Joseph Community Hospital, after 34 years of service, as a Registered Nurse.

Maxine E. Triplet married William D. Leake, in Mishawaka, on Dec. 28, 1946. He preceded her in death on Aug. 4, 1993.

Surviving are two daughters, Suzanne Sidorowicz of South Bend, and Mary Mendez of Pamona Valley, Calif.; and four grandchildren.

Services will be at 1 p.m., Thursday, in Bubb Funeral Chapel North, 3910 N. Main St., Mishawaka, where friends may call from noon until the time of service. Burial will be at St. Joseph Valley Memorial Park, Granger, Ind.

Maxine was a member of the First United Methodist Church, Mishawaka, the St. Joseph Community Hospital Auxiliary, and was a commissioned officer in the U.S. Army during World War II.
06/18/2022 DEC

Click here to see Maxine E.'s last Profile entry.